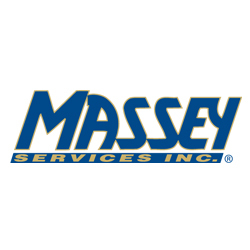 Massey Services
Pest and Lawn Service Technician
Sorry, this job has expired.
Wesley Chapel, FL
Paid holidays, Paid vacation, 401K / Retirement plan, Disability Insurance, Vision Insurance, Dental Insurance, Life Insurance, Health Insurance
$48,000.00 – $52,000.00 Annually
Massey Services is now hiring a Pest and Lawn Service Technician for our Wesley Chapel, Florida Market.
A Premier Service Industry Innovator and the nation's largest Family Owned Company in our industry. Massey Services, Inc. is celebrating 35 consecutive years of growth.
Voted: "Best Places to Work" and "Top 100 Companies", our goal is to continuously expand our current client base and the number of territories that we have a presence in.
Our customer base is extremely diverse and we're seeking focus-driven individuals that will professionally maximize their greatest potential but also provide our customers with a personalized service approach.
Our close-knit family of dedicated Team Members have helped us become the 5th Largest Pest Management Company in our industry. We provide a family-friendly work environment, a commitment to promoting from within, and a belief that "Our People Make the Difference".
Compensation Plan:
Medical, Dental, and Vision
Paid Life Insurance
Vacation - Holidays - Sick Days
Short & Long Term Disability
401(k) Retirement Plan with company match
Tuition Reimbursement Program
And much more
Position Summary:
Ideal candidate will possess a "can do" attitude with strong work ethic and must be adept to work in a fast-paced environment. 
Strong verbal and written communication skills. 
Responsible for the overall experience of our customers.
Must be a Strong communicator and provide accurate & timely completion of required paperwork. 
Compares and evaluates possible customer service solutions and recommends a customized service plan that best meet their needs. 
We are dedicated to finding and developing the best people. We want individuals who share our core values and demonstrate a passion for: "Total Customer Satisfaction"
Massey Service is an Equal Opportunity and Drug-Free Workplace
108742682
108742682