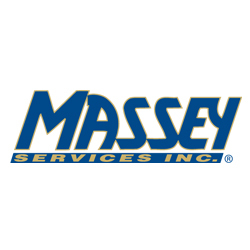 Senior Account Manager
Sorry, this job has expired.
Bluffton, SC
401K / Retirement plan, Dental Insurance, Disability Insurance, Health Insurance, Life Insurance, Paid vacation, Vision Insurance
Massey Services is now hiring for a Senior Account Manager for our Hilton Head South Carolina market.

This position provides services to the Apartment / Condo Marketplace as Supplier / Vendor of Pest and Termite Services


In addition to a variety of competitive compensation plans we offer a full range of benefits, including:
• Company vehicle
• Medical, Dental, Vision
• Company Paid Life Insurance
• Paid vacation, holidays & sick days
• Short-term & long-term disability
• 401(k) retirement plan with company match
• Flexible Spending Accounts
• Tuition reimbursement program
• Direct Deposit

We are a premier service industry innovator and the nation's largest Family Owned Pest Management Company. We provide a family-friendly work environment, a commitment to individual team members with exceptional upper management advance opportunities, unique benefits that extend beyond medical and dental, and a belief that "Our People Make the Difference".

Massey Services, servicing the residential, commercial, and apartment/condo marketplace throughout Florida, Georgia, Louisiana, Texas, North & South Carolina and Oklahoma is our nation's 5th largest Pest Prevention Company and the largest privately held family-owned company in our industry.

We provide pest, termite, Lawn/tree/shrub fertilization, and irrigation services to over 500,000 customers.

Due to our continued growth and expansion, we currently have great opportunities to join our TEAM of professional Multi-Family Sales Account Managers. B2B outside sales experience required and multi-family industry preferred.

• High school diploma or GED. College degree in business or related environmental science preferred.
• At least 1-2 years of sales experience.
• Must be able to successfully pass a criminal background check to be considered for hire.
• Valid driver's license and clean driving record.


New Account Development through
• Face to Face Prospecting
• Telephone, email, and social media utilization to generate meetings
• Providing proposals and managing pipeline through Salesforce
• Networking and participation in local apartment industry functions
• Ability to sell on value and services offered, Cross Selling
• Asking for referrals
• Strategic Partner Development
• Working with a team
• Using LinkedIn and other business networks to pursue professional Relationships


Skills Needed
• Strong visual and verbal communication skills
• Able to work independently with a structured strategic plan
• Ability to work with property management professionals through all channels
• Organized, process oriented and ability to facilitate timely follow up
• Ability to speak clearly with accurate pronunciation of words and syntax
• Active listener capabilities
• Leaving a lasting impression and impact, having presence
• Comfortable calling on decision makers
• Ability to lead and steer a conversation
• Ability to fit in with a multi-state team of Senior Account Managers

Attitude
• Self-confident
• Positive outlook
• High self-awareness
• Does not make or accept excuses
• Self-starter


At Massey Services, there are many reasons why a successful career starts with our company:
• We are one of the nation's largest and most respected service companies, with a history of providing quality service for more than three decades.
• We employ more than 1,900 team members to provide residential and commercial pest prevention, termite protection and landscape services to approximately 500,000 customers from 140 service centers throughout Florida, Georgia, Louisiana, Oklahoma, North Carolina, South Carolina and Texas.
• We are still growing – in fact, we nearly double in size every five years!

No matter where you are on your career ladder, the opportunity is available at Massey Services for you to learn and grow as far as your ambitions can take you. Join our winning and growing team and take control of your career. Click "Apply now" today!

Massey Services is a Drug Free Workplace and Equal Opportunity Employer.

19667