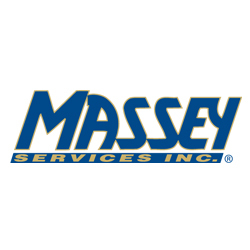 Manager Trainee
Sorry, this job has expired.
Atlanta, GA
401K / Retirement plan, Dental Insurance, Disability Insurance, Health Insurance, Life Insurance, Paid holidays, Paid vacation, Vision Insurance
$50,000.00 – $60,000.00 Annually
Massey Services is now hiring a Manager Trainee for our Sandy Springs Georgia Market.

In this role, you will be assigned to various divisions within the organization and required to function in all aspects of our business.

We are a premier service industry innovator and the nation's largest Family Owned Pest Management Company. We provide a family-friendly work environment, a commitment to individual team members with exceptional upper management advance opportunities, unique benefits that extend beyond medical and dental, and a belief that "Our People Make the Difference".

Massey Services, Inc. is celebrating over 35 consecutive years of growth. Voted: "Best Places to Work" and "Top 100 Companies", our goal is to continuously expand our current client base and expand our footprint in new, and current markets. Our client base is extremely diverse and we're seeking Laser-Focused individuals who strive to maximize their professional careers, and tap in to their greatest potential.

• High school diploma required.
• Bachelor's degree is preferred.
• Minimum 3 years of related experience in Operations Management.
• Georgia driver's license
• Background inquiry
• Must have a "can do" attitude, strong leadership traits, and be adept to work in a fast-paced environment.
• Must be a strong communicator and provide accurate and timely completion of required paperwork.
• Must be able to qualify for and pass all state certifications, as required.

• Complete all assigned sales, technical, and management training programs.
• Receive classroom instruction in subjects related to your rotational experience.
• Work in different service centers/departments to gain perspective, including marketing, sales, customer service, purchasing, and personnel departments.
• Learn service and sales functions, operations, management viewpoints and company policies and practices that affect each phase of business.
• Observe experienced workers to acquire knowledge of methods, procedures, and standards required for performance of departmental duties.
• Handle established accounts to gain familiarity.
• Adhere to guidelines of formal written training program.
• Attend periodic evaluations.
• Achieve a passing score in all areas of the management training program in order to continue in the program.
• Participate with service center management in interviewing, hiring, and training employees.
• Use company reports to analyze sales, revenue, and profit.
• Identify trends and recommend proactive or remedial action to manage business situations.
• Work with and through management to develop and implement actions that protect company assets and profitability.
• Maintain and enforce a professional image and the highest level of integrity with regard to all decisions.
• Monitor and assure a quality image with all company team members (uniform, ID badges), vehicles (decaled, clean), equipment (maintained, clean), facilities and property (maintained, clean).
• Be a contributing member of our community and industry by actively pursuing and participating in organizations and associations that support our company's image and commitment.
• Generate a positive relationship with customers, potential customers, and community members, always promoting excellent customer relations, quality image, and integrity.
• Make every effort to satisfy customers, regardless of time, cost, or effort.
• Demonstrate the initiative to prevent customer complaints and save customer cancellations and manage these to company standards or better.
• Take every opportunity to "recognize" Service Center team members for the purpose of enhancing morale.
• Implement, administer, and enforce all company policies and procedures, including training, customer service, productivity standards, documentation of service, collections, damage claims, sales, etc.
• Monitor and assure the safeguarding of all company equipment, property, and facilities.
• Stay abreast of all technical data in regard to materials being used and the application of same.
• Stay abreast of federal, state and local regulations regarding use of all safety equipment and procedures.
• Maintain good regulatory agency relations. Assure certifications and license requirements are being achieved, and compliance with all laws, rules and regulations.

We provide a family-friendly work environment, a commitment to promoting from within, unique benefits that extend beyond medical and dental, and a belief that: "Our People Make The Difference"

We employ more than 1,900 team members to provide residential and commercial pest prevention, termite protection and landscape services to approximately 500,000 customers from 140 service centers throughout Florida, Georgia, Louisiana, Oklahoma, South Carolina and Texas.

With our support team, not only will you have seasoned professionals ready to assist in your success, but you will also have access to some of the best ongoing training in the industry.

If you aspire to be the best with a winning team, then go ahead and take the first step with the industry leader. Apply today!

We are an Equal Opportunity Employer.

15792