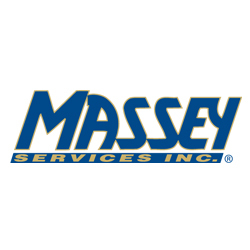 Manager Trainee
Sorry, this job has expired.
Jacksonville, FL
Paid vacation, Life Insurance, Health Insurance, Disability Insurance, Dental Insurance, 401K / Retirement plan
$40,000.00 – $50,000.00 Annually
* Meet our Hiring Managers in person.
* Visit us on Thursday July 22nd at 10 am
* Click Apply now for the location address
At Massey Services, there are many reasons why a successful career starts with our company:
• We are one of the nation's largest and most respected service companies, with a history of providing quality service for more than three decades.
• We employ more than 1,900 team members to provide residential and commercial pest prevention, termite protection and landscape services to approximately 500,000 customers from 140 service centers throughout Florida, Georgia, Louisiana, Oklahoma, South Carolina and Texas.
• We are still growing – in fact, we nearly double in size every five years!
That last reason is why we're currently looking for a manager trainee for our Jacksonville market. If you are looking to build a career with a great company who believes 'Our people make the difference' then we want to speak with you!
As the manager trainee you are responsible for:
• Growing our business
• Making a profit
• Recruiting, developing and promoting people.
• Multi-tasking and prioritizing workload to ensure deadlines are met.
In addition to a variety of competitive compensation plans we offer a full range of benefits, including:
• Company vehicle
• Medical, Dental, Vision
• Paid Life Insurance
• Paid vacation, holidays & sick days
• Short-term & long-term disability
• 401(k) retirement plan with company match
• Flexible Spending Accounts
• Tuition reimbursement program
• Direct deposit
• Great base pay & uncapped commissions- your year 1 total compensation expectation is a minimum of at least $40,000 to $50,000+
At Massey Services we are committed to providing the best training possible for you, which is why we offer one of the most comprehensive training programs in the industry. Our sales and service personnel are among the most knowledgeable in the pest control and lawn care fields. This training occurs prior to entering the field, and is ongoing to ensure every team member is up to date on all necessary trends and techniques.
No matter where you are on your career ladder, the opportunity is available at Massey Services for you to learn and grow as far as your ambitions can take you.
Massey Services is a Drug Free Workplace and Equal Opportunity Employer.
High school diploma or GED
• At least 1-2 years of sales experience.
• Prior management experience in managing multiple locations.
• A valid driver's license in the state of Florida.
• A completed background check.
83451889