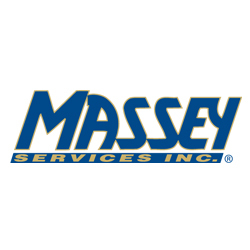 Pest Prevention Service Technician
Sorry, this job has expired.
Jacksonville, FL
401K / Retirement plan, Dental Insurance, Disability Insurance, Health Insurance, Life Insurance, Paid vacation, Paid holidays, Vision Insurance
* Meet our Hiring Managers in person.
* Visit us on Thursday July 22nd at 10 am
* Click Apply now for the location address
Massey Services is now hiring a Pest Prevention Service Technician for our Jacksonville Florida Market.
At Massey Services, there are many reasons why a successful career starts with our company:
• We are one of the nation's largest and most respected service companies, with a history of providing quality service for more than three decades.
• We employ more than 1,900 team members to provide residential and commercial pest prevention, termite protection and landscape services to approximately 500,000 customers from 140 service centers throughout Florida, Georgia, Louisiana, Oklahoma, South Carolina and Texas.
• We are still growing – in fact, we nearly double in size every five years!
If you are looking to build a career with a great company who believes 'Our people make the difference' then we want to speak with you!
In addition to a variety of competitive compensation plans we offer a full range of benefits, including:
• Unlimited Overtime Opportunity
• Medical, Dental, Vision
• Paid Life Insurance
• Paid vacation, holidays & sick days
• Short-term & long-term disability
• 401(k) retirement plan with company match
• Flexible Spending Accounts
• Tuition reimbursement program
• Direct deposit
• High school diploma or equivalent experience required.
• Must have or be able to obtain required drivers license and maintain a company-approved driving record.
• Must possess ability to carry out instruction furnished in written, oral, computer, or diagrammatic form.
• Must possess ability to deal with problems encountered during business transactions.

• Learn and comply with all company policies, standards and protocols in regards to assigned service days, minimum daily production, pest prevention treating techniques, etc.
• Maintain and service all pest prevention customers according to company policy, standards and protocols.
• Complete all company training as required.
• Attend all technical training meetings as required.
• Maintain vehicle in a clean, safe and properly decaled condition.
• Maintain a complete inventory of company required equipment.
• Keep vehicle and equipment organized.
• Keep all equipment clean and in operating condition.
• Inspect for and advise customers of potential problems.
• Present solutions based on conditions, avenues, and sources that promote pest success.
• Foster positive rapport and relationships with customers.
• Respond to all customer complaints received during the business day and resolve within 48 hours or at the customer's convenience.
• Maintain unserviced accounts list and reschedule missed accounts daily.
• Maintain and follow all "special instructions" on each account.
• Stay informed in regards to all state, federal, and local regulations and company policies and procedures as they relate to your job.
• Learn the safety procedures and equipment related to your job and use them as they are required.
• Perform all job duties according to regulations and company policies and procedures.
• Maintain current product knowledge and remain informed of the latest technical data pertaining to industry products, material and equipment.
• Remain in contact with the office during the day and respond to all communications in a timely manner.
• Submit daily service reports as required by company standards.
• Complete service records in accordance with state and federal regulations.
• Accurately document information on reports.
• Obtain customer signature on all documents according to company policy.
• Make every effort to prevent cancellations.
• Provide service on time.
• Return every call by a customer in a timely manner and with sincere concern.
• Notify management immediately of requests for cancellations.
• Provide solutions to customer concerns.
• Inform management of any safety issues, customer concerns, and service issues encountered during the day.
• Make a minimum of one new sale per week.
• Secure leads for all services provided by our company.
• Must possess mathematical ability to accurately complete and file necessary reports.
• Must be able to read and comprehend industry product labels.
• Must possess good communication skills and exhibit a willing-to-please, friendly demeanor and a professional image at all times.

At Massey Services we are committed to providing the best training possible for you, which is why we offer one of the most comprehensive training programs in the industry. Our sales and service personnel are among the most knowledgeable in the pest control and lawn care fields. This training occurs prior to entering the field, and is ongoing to ensure every team member is up to date on all necessary trends and techniques.

No matter where you are on your career ladder, the opportunity is available at Massey Services for you to learn and grow as far as your ambitions can take you.

Massey Services is a Drug Free Workplace and Equal Opportunity Employer.
83451888